The Blanchard line starts in North Carolina.
The Paynes came from VA to Burke County NC then by 1815 in Maury county TN. They migrated first to Arkansas then to Ripley county Missouri in 1841. Three Payne brothers~~Daniel, Robert, and Isaac.
Below is the history of Emily Blanchard, daughter of Wise Owl.
She married David Marion Berry. This is her family.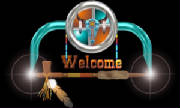 THE BERRY'S

Children of David Marion Berry & Emily (Blanchard) Kelley

1. John W. Berry b. April 23, 1882 MO
d. Nov. 10, 1918 Red River, TX (Clarksville)
2. Gernetti Mae b. March 15, 1884 Doniphan, MO
d. Feb. 14, 1965 Siloam Springs, ARK
3. James Henry b. April 21, 1886 Pocahontas, Ark
d. Aug. 26, 1958 Fortworth, TX
4. Minnie Myrtle b. Feb. 10, 1888 Little Rock, Ark
d. May 20, 1970 Atoka, OK
5. Lillie Florence b. March 19, 1890 MO
d.Oct. 30, 1961 Red River, TX
(Lillie married J.T. Longbottom 1912
6. Lonnie Lee b. Oct. 9, 1899 Chilton, MO
d. Feb. 17, 1972 Fortworth, TX
Burial: Feb. 19, 1972 Arlington, TX

7. Malinda Lee b. April 13, 1905
d. Nov. 12, 1918 Red River, TX


#4 (Notes on Minnie Myrtle Berry)
Minnie Myrtle Berry married Samuel Crow

CHILDREN OF MINNIE MYRTLE (BERRY) CROW & SAMUEL CROW:
1. Virgil J. Crow b. ? d. ?
2. Arnold J. b. Dec. 21, 19089 Seymour, TX (Hopkins co)
3. Virgil Arto b. Nov. 7, 1913 Springtown, OK (Waqoner co
4. John David (Earl) b. Oct. 20, 1918 TX
d. Feb. 4, 1981 Atoka county, OKLA
5. Everett Crow b. abt. 1905


#6 (Notes on Lonnie Lee Berry)
Lonnie Lee Berry married Mary Ethel Marshall 1919

CHILDREN OF LONNIE LEE BERRY & MARY (MARSHALL) BERRY:

James Harold b. Aug. 23, 1922 Clarksville, TX
Jonathan William b. March 10, 1920 Clarksville, TX